December 27, 2016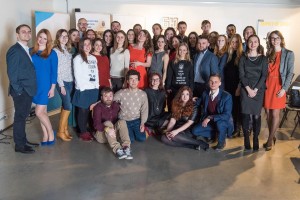 Today the fourth involvement of Open University of Reforms (OUR) – joint educational initiative of the Reanimation Package of Reforms and Centre for Democracy and Rule of Law – was finished. During three month 30 young reformers have attended the lectures of leading experts and have worked as interns in NGOs to support the positive changes in Ukraine. These studies are supported by Swedish Government.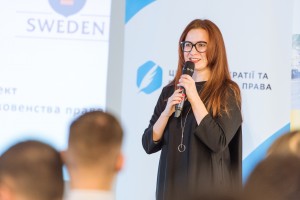 "Evaluating the fourth Open University of Reforms, we understand that idea is good. We shared our experience of victories and mistakes, talked about challenges in the country and the ways of effective implementation of the reforms. Reforms looks like a repair in your house – they can never be finished. All that you heard this year will change in next years. But we`ll keep developing the country", – said Solomiya Borshosh, program director of CEDEM.
Henrik Huitfeldt, Head of Section for Reform Support of the Embassy of Sweden in Ukraine, also congratulated the graduates of Open University of Reforms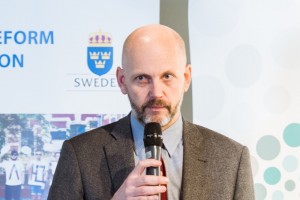 "This initiative inspires me. Now it is frequently said that knowledge have no importance but i`m sure that thanks to people like you truth will defeat the lie. You must use your knowledge to build the country. It is difficult but necessary for future of Ukraine. I want you to remember three things: changes are possible, knowledge and truth will win and people like you are vital for changes. Don`t forget it", – he stressed.
Ivan Omelyan, Manager of Open University of Reforms, marked the unique features of current involvement.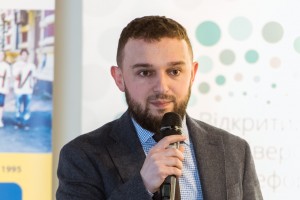 "Every participant spent more than 180 hours working as intern in 11 civic organizations, members of the Reanimation Package of Reforms. One third of graduates, 10 of 30, already have a job in NGOs or some projects. All students of this involvement have successfully graduated. Thank you for giving three month to Open University of Reforms, changes and your country. You have to keep doing it. We believe in you", – he wished to the graduates.
After the handing of diplomas, the informal celebration had been held, giving graduates an opportunity to spend times among the friends.